On April 29, 2021, Viettel and Hanoi University of Science and Technology signed a cooperation agreement in four main areas: Digital transformation for schools, training and development, human resource development, scientific research - technology development, and infrastructure use development.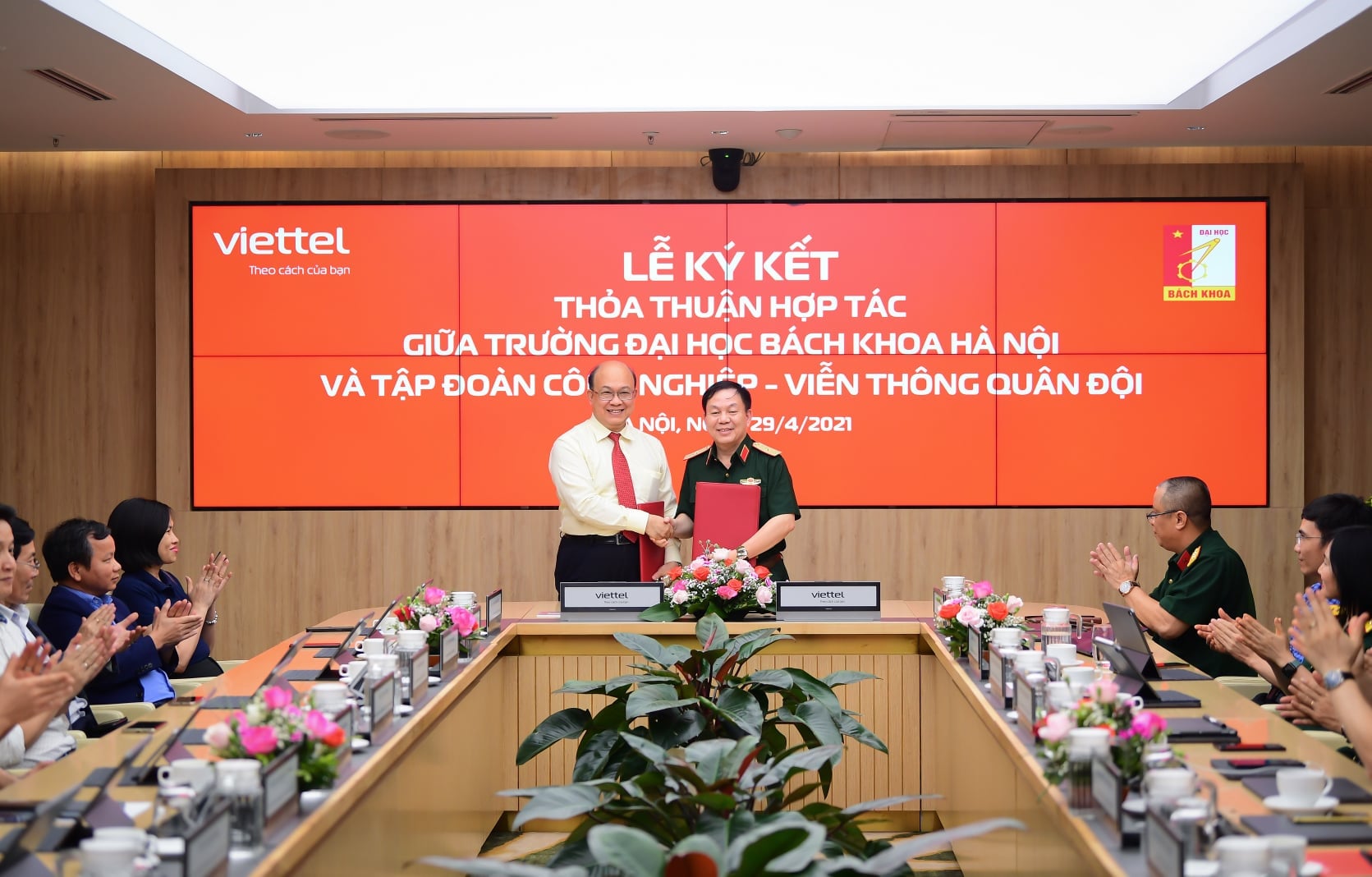 Viettel and Hanoi University of Science and Technology will carry out digital transformation to digitize exam data, scores, academic records, etc., and aims at building a centralized operating center for Smart schools, smart classrooms…
At the same time, Viettel will also cooperate extensively with the university in the field of technology research and development in the main directions: 5G network technology and the next generation; Artificial Intelligence (AI); Precision mechanical technology and advanced materials; Clean energy; Electronic Circuits (ICs); Advanced production management.
With the pioneering mission of creating a digital society, Viettel is both a provider of digital services (such as digital payment, digital content, e-commerce, logistics...), as well as a consultant, implementing digital transformation for organizations, businesses,...