Viettel will develop the digital transformation solutions for the 19th largest port operator in the world
On April 15, 2021, in Ho Chi Minh City Viettel Group announced a strategic cooperation with two large enterprises in Vietnam, Saigon Newport Corporation and Nova Group. The event marked an important development step of large enterprises in the fields of logistics, real estate, and technology, affirming their determination to apply comprehensive digital transformation solutions, enhancing the competitive advantage of each enterprise.
Accordingly, Viettel will consult, evaluate the overall architecture and develop an IT application roadmap for Saigon Newport Corporation to 2025. This emphasizes the digital transformation of enterprises in building an information security system; deploying the application of cloud computing - Cloud digital technology, and developing regulations, processes, organization, and operation of the IT system.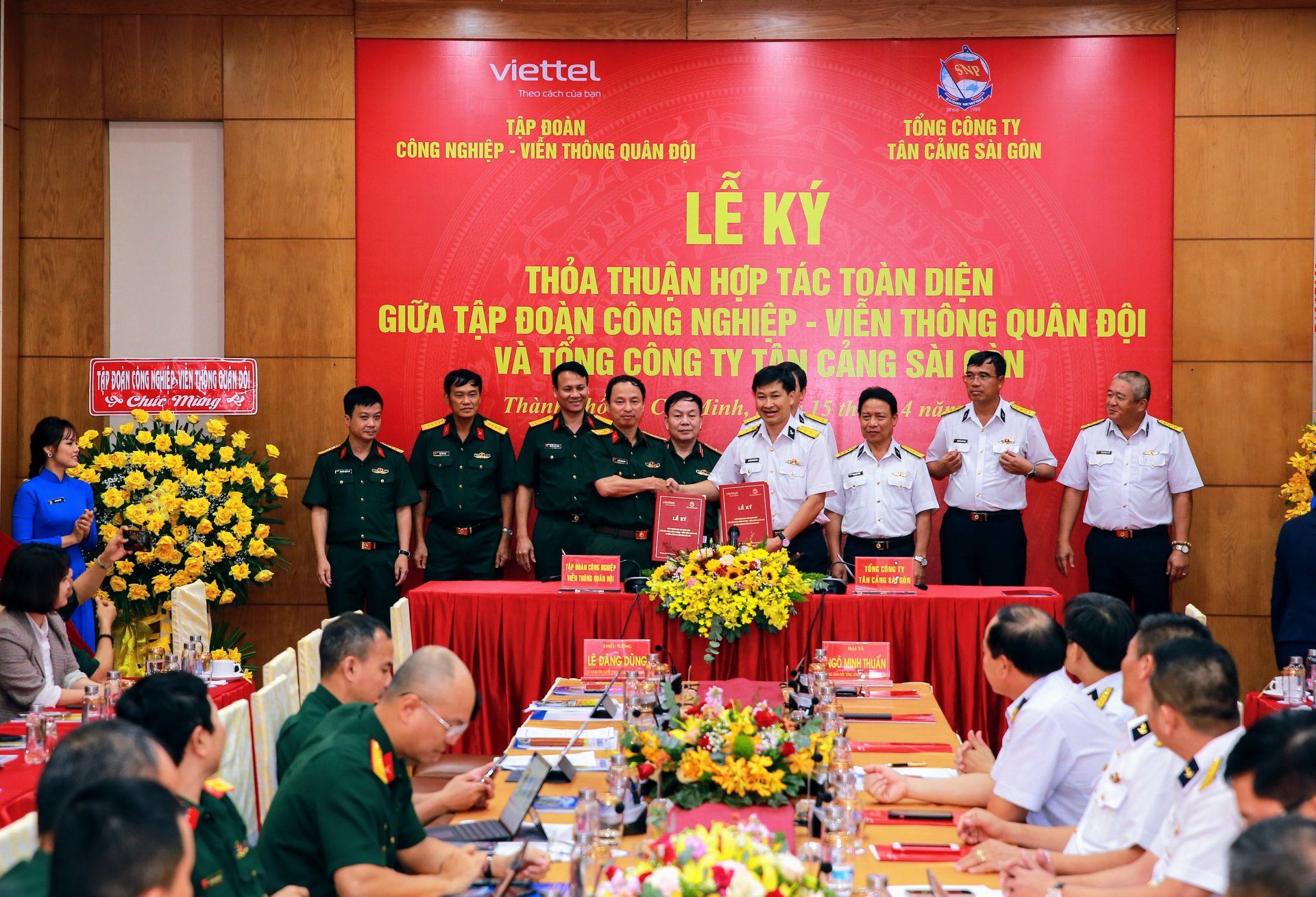 In particular, Viettel will build comprehensive Ecosystems for Tan Cang Corporation, including Service ecosystem for partners and customers - SNP (External or Ecosystem SNP) and Internal Connecting Application software systems and services for officials and employees - SNP (Internal or Intelligent SNP); Building BI an intelligent business management reporting system and Data Lake centralized data warehouse, BigData big data analysis and AI artificial intelligence technology application... Building a national single window model in cargo and seaport sectors - Port Community System.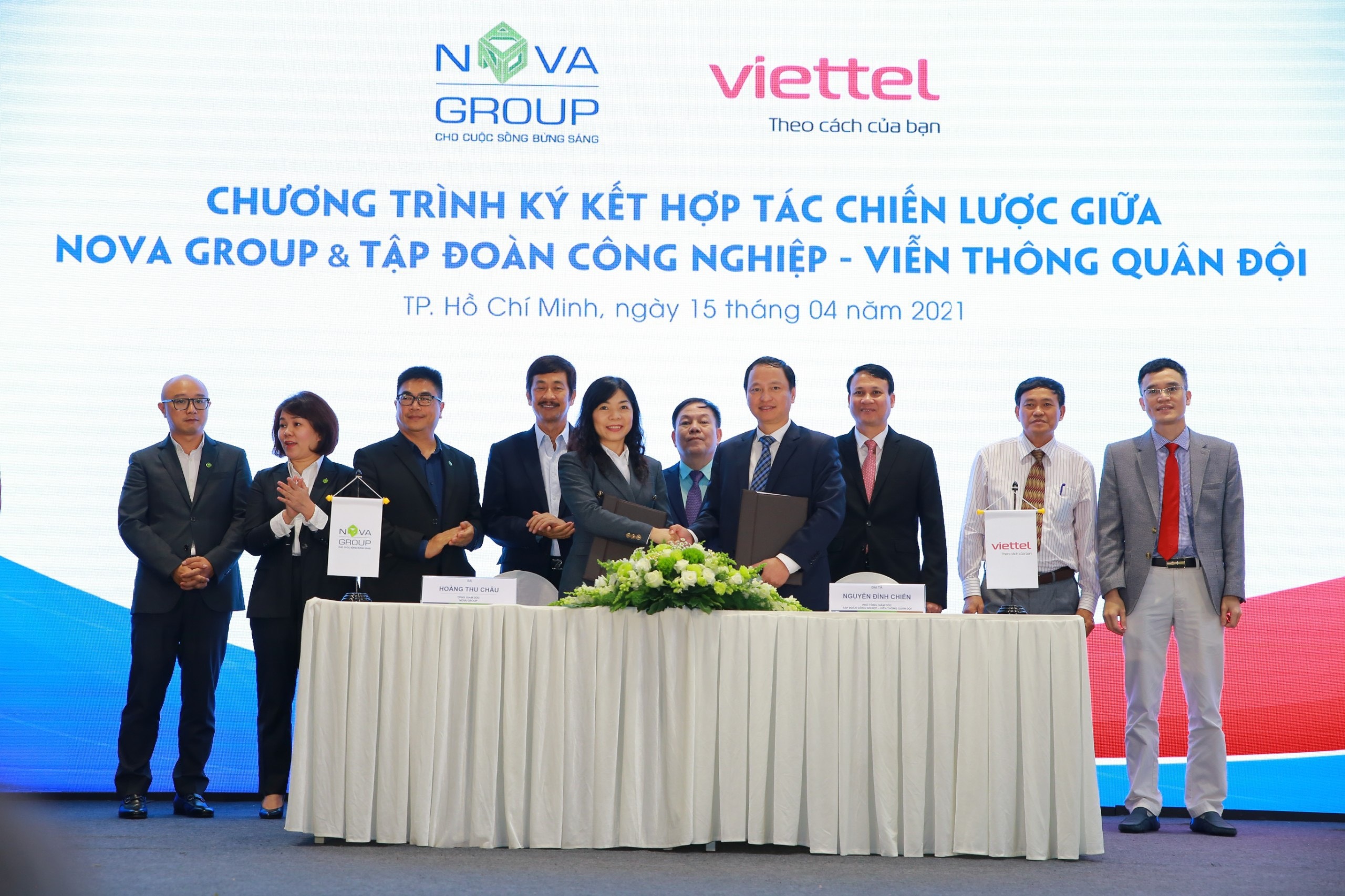 For Nova Group, Viettel will promote the application of technology solutions focusing on two main groups of solutions: Solutions to support business management (Multi-channel customer care solution - Omni Contact Center, Reputa brand management solutions, Digitization) and Smart urban solutions such as Centralized Operations Center - IOC; Wifi Marketing; AMR for water meter; Environmental pollution monitoring system; Online payment solution; Security monitoring and warning system; Smart parking solutions; Smart lighting and power management system; Software to interact with residents and management.
Mr. Le Dang Dung, Chairman and General Director of Viettel Group said: "As a pioneer, creating a digital society in Vietnam, I fully believe in the capacity, experience, and resources. Viettel's total digital solution ecosystem and resources will help businesses digitally transform successfully, create different breakthroughs and competitive advantages compared to other units in the same industry. We are committed to always accompanying businesses, resonating the power of digital transformation for a sustainable economy."
It is known that digital transformation solutions will be researched, consulted, and "tailored" by Viettel according to the actual and specific needs of each business. In the coming time, Viettel will promote the application of new and most modern technologies such as process automation solutions based on software robots (RPA - Robotic Process Automation), Cloud computing, and Data Analytics. Data Analytics…
Infobox:
Saigon Newport Corporation is a large enterprise, operating in the main fields such as port operation, logistics services, transportation & sea services, Newport accounts for over 63% of the national market share, is always the home Leading port operator in Vietnam, and is ranked 19th in the world.
Nova Group is a multi-industry economic group operating in the fields of Real Estate, Trade - Services, and Agriculture - Consumer Goods, with 3 main pillars: Novaland Group, Nova Service Group, and Nova Consumer Group. Nova Group currently owns about 50 housing and tourism real estate projects and hundreds of tourism and entertainment facilities. Nova Group has won the title of Vietnam's leading brand for 10 consecutive years, ranked in the top 10 major investors in Asia.