By building a tourism e-commerce product during the pandemic, Viettel hopes to leverage the power of Vietnamese businesses and government agencies through Travelbook.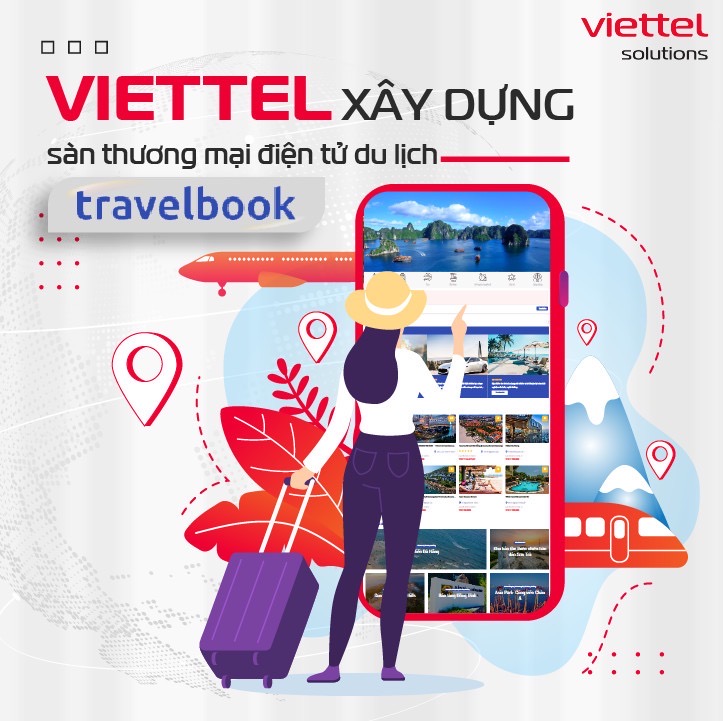 Vietnam's tourism potential in the context of post-COVID 19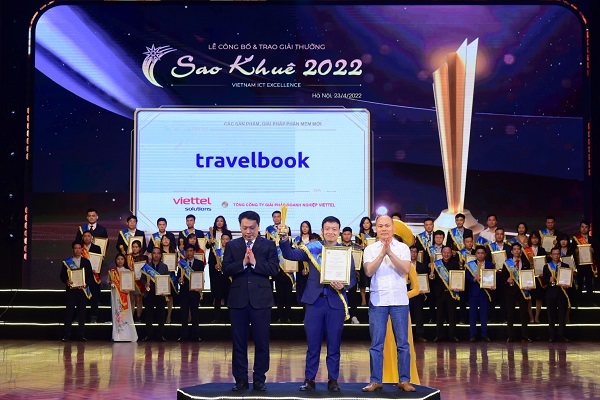 Before the Covid-19 pandemic, 2019 marked a breakthrough for Vietnam's tourism industry, with total revenue reaching 720 billion dong (about 32.75 billion USD), up 16.2% from 2018, contributing up to 9.2% to GDP.
In addition, in 2019, the World Tourism Organization (UNWTO) ranked Vietnam among the top 10 countries with the fastest tourism growth rate. And the online travel segment has made significant contributions to the great successes of Vietnam's tourism industry.
As reported by Statista, the value of e-commerce spending by internet users in Vietnam is the highest in the travel, transportation, and accommodation sectors. In 2020, the figure reached 3 billion USD, on par with the market with the largest population in Southeast Asia, Indonesia.
Online spending in the tourism and travel sector in Vietnam in 2020 was 578.24 million USD, down more than 773 million USD from the previous year's revenue.
However, according to Statista, online spending in the tourism sector of Vietnam could fully recover and develop in the coming years, when the pandemic is truly over.
In 2022, Vietnam's tourism sector is targeting to welcome around 65 million tourists, including 5 million international tourists with vaccine passports; total revenue from tourism is expected to reach about 400,000 billion dong.
With such a potential market, but currently, online bookings by Vietnamese tourists are often made through foreign online travel agencies (OTAs) such as booking.com, agoda.com and traveloka.com. These OTAs do not have to pay corporate income tax, leading to millions of billions of dong in tax losses each year.
Despite the presence of some online tourism channels in Vietnam, such as mytour.vn and trivago.vn, these channels are still small and have not yet been able to fully leverage the role of government agencies and the collective strength of domestic businesses.
In this context, Viettel Solutions, a member of Viettel Group, believes that it is essential to have a Vietnamese online tourism product that is competitive with foreign products and can amplify the collective strength of domestic businesses. This is the reason why Travelbook was born.
"We have worked with many government agencies, such as the Department of Tourism of Thua Thien Hue Province and Da Nang City, and found that the role of local tourism promotion agencies has not been well reflected in current tourism products and applications. Localities and domestic businesses are very much looking forward to a product that can do this," said Mr. Vu Viet Hung, head of the Travelbook solution development team.
The Travelbook team focused on studying models from around the world, such as Japan, Australia, and Indonesia, to find a solution that could combine the strength of government agencies in supporting and connecting domestic businesses.
For example, in Australia, the national tourism promotion agency also implemented a similar platform. Previously, a hotel in Australia lost 25% of its profits to online travel agencies (OTAs). However, since joining the platform, together with 15,000 hotels gathered by the government agency, they have been able to negotiate with OTAs to reduce the discount rate.
Smartening up the travel e-commerce platform
Travelbook was founded in the middle of the Covid-19 pandemic, when the tourism industry was facing many difficulties. Viettel quickly met with associations to listen to their needs and immediately started building the product with the goal of being ready to welcome back tourism.
Talking about the difference between Travelbook and foreign applications, Mr. Hung said, firstly, Travelbook has the combination of the management role of government agencies, specifically the tourism promotion centers and local Departments of Tourism. Secondly, businesses participating in Travelbook will also be supported by tourism associations and promotion centers.
Thirdly, Travelbook is completely different from Booking, Agoda, K-look, etc. in that each platform only focuses on one type of product such as accommodation, service tickets, etc. Travelbook aims to provide a variety of services: help tourists quickly find destinations, hotels, tours, restaurants/entertainment venues, local specialties; book hotels, tours, book restaurants and plan trips, online payment, increase interaction on social networks.
In particular, the Travelbook product of Viettel Solutions is also applied with new technologies, helping to personalize the needs of each customer, such as virtual assistants, suggesting itineraries for tourists.
In addition, Viettel Solutions also aims for a B2B2C (Business to Business to Customer) business model, not just a B2C (Business to Customer) model, meaning that there is also the participation of travel agents. Agents can select products and services from suppliers, create their own products to sell on the platform.
At that time, Travelbook will also play a role as an online travel fair, integrating with the e-commerce platform to increase interaction, connect trade, provide virtual exhibition platform services to help tourists experience virtual tourism and create business booths, destinations organized via online conferences.
Travelbook provides features for businesses such as booking management, services, suppliers, customer information, automatic statistical reports, and real-time updates.
At the same time, the product also integrates with travel social networks, a smart travel card payment platform, and Mobile Money to make payments easy and fast.
Recently, Travelbook was honored to receive the Sao Khue 2022 award in the category of New Solutions and Software. This award is a confirmation that Viettel Solutions is ready to create a new solution in the tourism sector, leveraging the power of both government agencies, localities, and businesses.
Viettel Solutions' expectation when participating in this game is to gather Vietnamese businesses to be able to compete fairly with foreign businesses, prevent tax evasion as well as capital outflow to foreign businesses.