On May 17, 2021, Vinh City People's Committee officially launched the Smart City Operation Center (IOC) deployed on the SmartCity solution platform of Viettel Group. The event marks an important development step of the city in the digital transformation journey, towards building a government that better serves the people by strengthening the connection between citizens, businesses, and the government.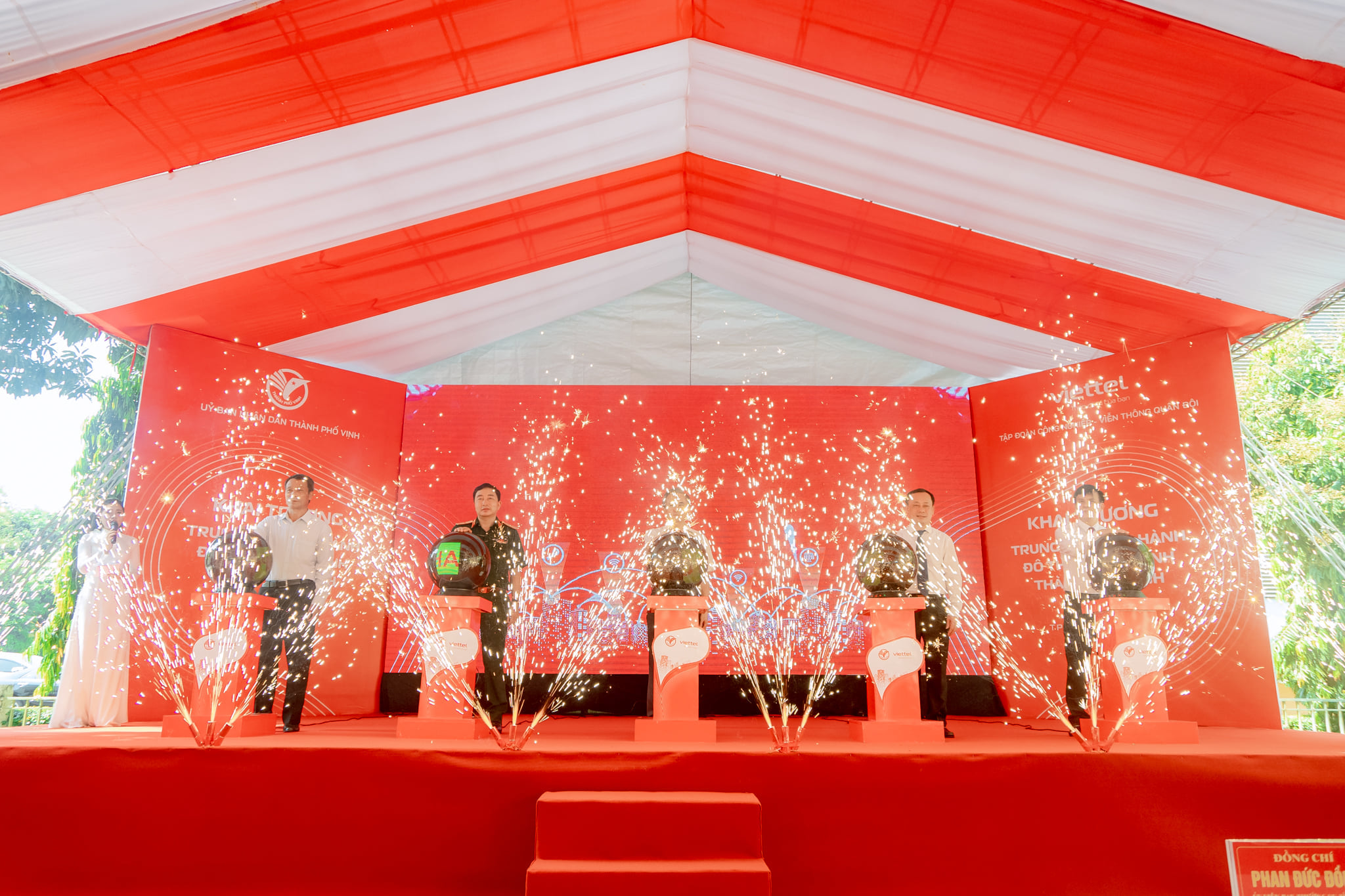 The Vinh City IOC Center has been simultaneously deployed by Viettel with 9 smart monitoring services, including Smart Operations Center Platform; Security Operations Monitoring System; Traffic Management System; The system reflects the scene; Press and media information monitoring system; Monitoring system, information security, and safety; System of data analysis and reporting of socio-economic information; Integration of the Education data system; Integration healthcare data systems.
People's complaints about shortcomings in social life and urban management can be done one smartphone, sent via social networks and the center's website, and handled by the authorities immediately.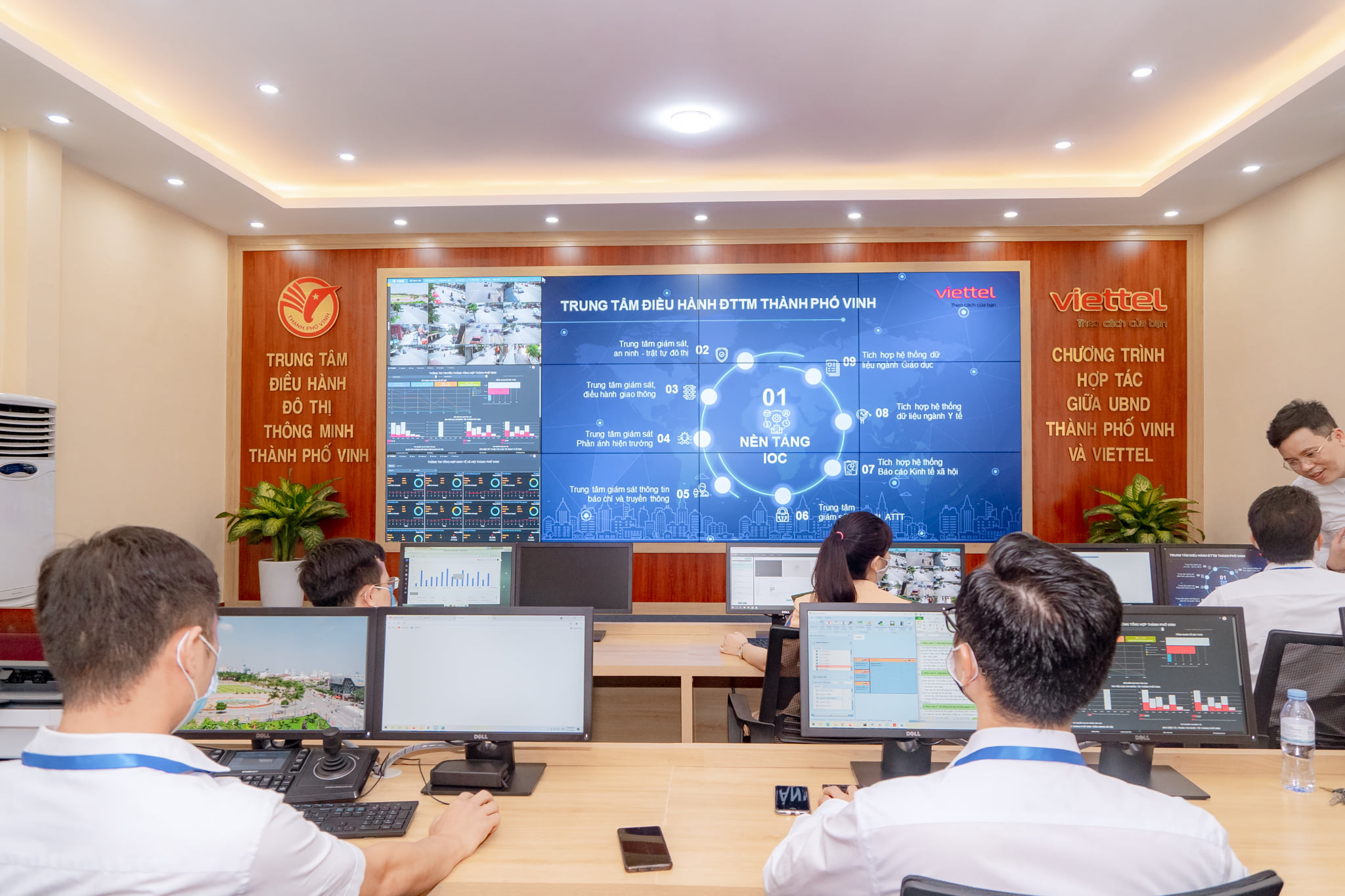 Currently, the city has 43 focal points to handle people's online complaints through the Operation Center consisting of 100% of specialized agencies and wards and communes of the city.
General Nguyen Thanh Nam, Deputy General Director of Viettel Group emphasized: "The system in Vinh City has applied 4.0 technologies to solve very specific problems of the city. In the next phase of the project, Viettel commits to always accompany the People's Committee of Vinh City to maximize the application of new digital technology platforms, improve the system's operational efficiency, ensure interoperability and synchronization, maxize confidentiality and information safety".