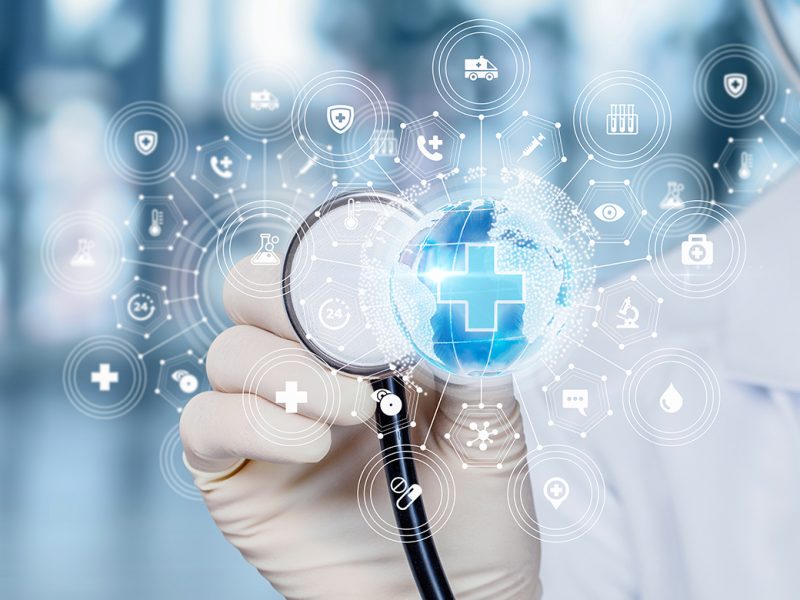 Introduction of Intelligent medical ecosystem for Smart city
With the advantage and experience in providing IT solutions, telecommunications and diversified utilities across the country, Viettel has been accompanying the medical industry to build and deploy intelligent health solutions to serve all 4 groups of users: people, management agencies, health facilities, and businesses nationwide.
Viettel's Intelligent medical ecosystem includes solutions for treatment systems (such as hospital management system, commune health management system, Methadone treatment management, management of nationwide drug supply facilities, ...), preventive systems (immunization management, infectious disease management, food safety management, People's Health website, ...), and overall solutions such as Personal Health Records along with utilities such as 1062 medical consultation switchboard, accompanying utilities for health facilities such as electronic invoices, electronic payment ... to eliminate administrative procedures, paper management, support people to prevent and taking proactive life-long health care.
Accompanying with solutions to Intelligentize other fields such as transportation, education, energy, Intelligent health contributes to the intelligent areas of life, enhance the quality of life of people.
Register Product