On July 20th, 2023, Viettel Group announced the successful testing of 5G Private Mobie Network - 5G PMN for the Pegatron factory in Hai Phong. This is the first smart factory in Vietnam operating on 5G mobile service with the advantage of high speed, low latency, wide bandwidth.
In the first phase of cooperation with Pegatron, Viettel provides a 5G private network for 5 applications and plans to provide a 5G private network for thousands of devices at the Hai Phong electronic component and equipment manufacturing plant by the end of 2023. These include applications of augmented reality technology for video calls on Public Cloud (public cloud computing); applications for production lines (Assembly Station); Product testing activity management; Monitoring and direct production processes...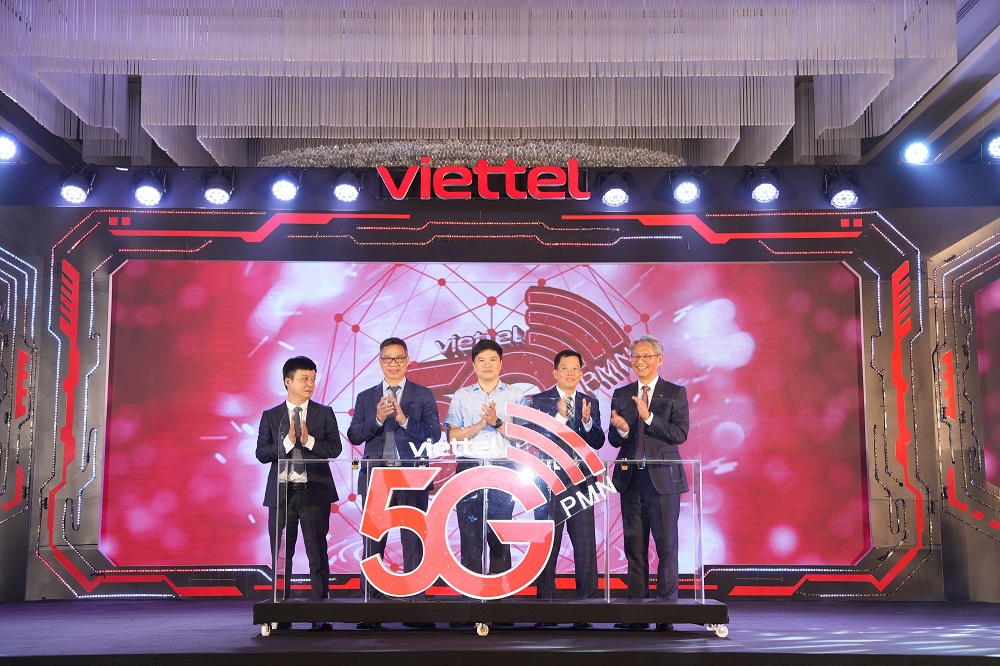 Viettel 5G Private Mobile Network will help Pegatron reduce costs, increase productivity, and increase profits. At the same time, it can effectively control processes by collecting detailed information and data in real time, improving working conditions, and reducing accidents...
5G Private Mobile Network is a rapidly growing development trend in the world, especially effective for businesses with factories, warehouses, ports, airports, etc., which require secure and reliable connectivity that Wi-Fi cannot meet.
In Vietnam, the system of industrial parks, seaports, airports, and logistics centers is present in almost all provinces and cities in the economic zone. The application of 5G PMN is expected to strongly promote the development of the economy in general and the Production, Mining, and Logistics fields in particular.
The successful testing of the 5G private mobile network service for the Pegatron factory in Hai Phong confirms that Vietnam is keeping pace with the world in the latest technology trends.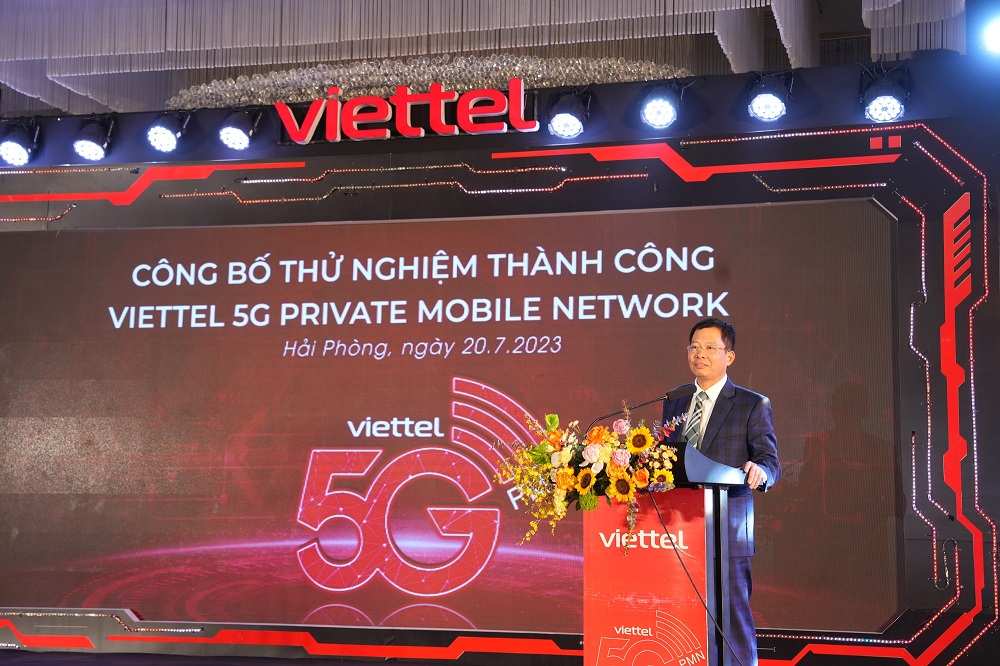 Speech at the event, Mr. Dao Xuan Vu, Deputy General Director of Viettel Group, said: "Viettel pursues the philosophy that technology is born to solve social problems and improve the quality of life. Pioneering the deployment of technical trials and commercial trials of 5G in Vietnam, Viettel has now covered 5G in 58/63 provinces and cities. Viettel plays a leading role in building a secure, strong and reliable connectivity infrastructure that is the foundation for the development of a dynamic, competitive digital service ecosystem and the creation of a digital society."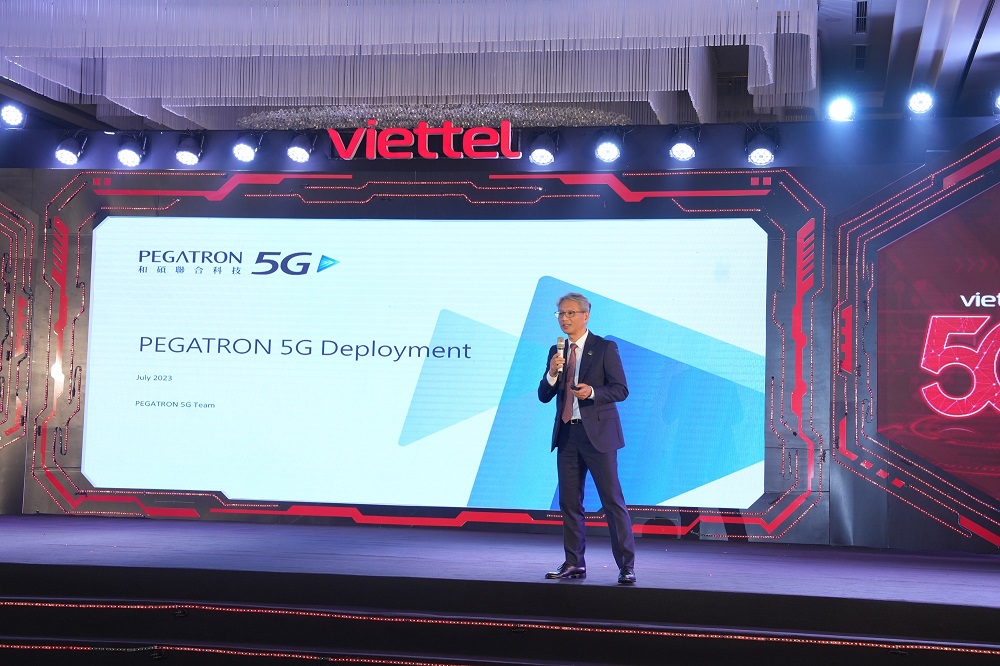 On behalf of Pegatron, Mr. CY Feng, Department General Director of Pegatron, shared: "The application of 5G Private Mobile Network to production lines is a new trend in the world. Pegatron pioneer to introduce this technology to production lines in Vietnam with the desire to improve the performance of the factory, towards a modern and professional process. Viettel is a strategic partner of Pegatron, we trust in the technology that Viettel can meet for smart factories."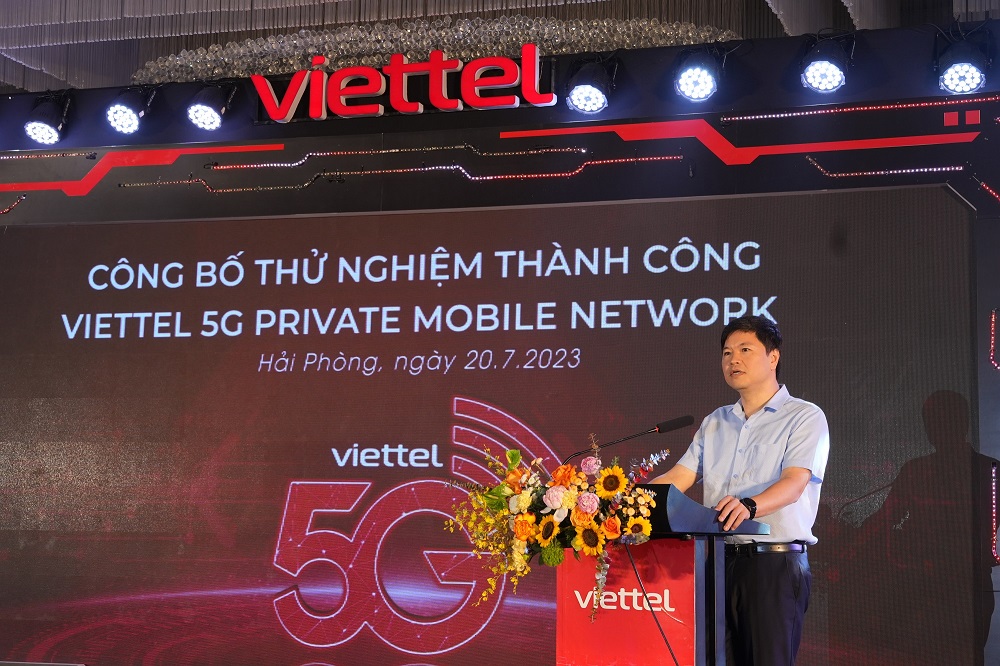 Speech at the event, Mr. Hoang Minh Cuong, Vice Chairman of the People's Committee of Hai Phong City, highly appreciated Viettel's efforts in applying technology to modernize cities: "The first smart factory in Vietnam applying 5G private network in Hai Phong City is a testament to Viettel's unremitting efforts to fulfill its commitment to accompany us in digital transformation, building a smart city, and promoting the modernization of the city. I believe that this success will promote the development of other areas with 5G technology, opening up a bright future for the economy of Hai Phong."
5G PMN is a private mobile network that provides mobile connectivity services for organizations and individuals who need to use specialized devices or machines that need real-time connectivity. This is a new trend in the world with a projected annual growth rate (CAGR) of 51.2% from 2023 to 2030. With the development of Industry 4.0, private 5G networks play an important role in promoting the development in many fields such as: Production, energy, oil and gas, transportation, mining, smart cities, etc.