Hanoi - October 28, 2020 - Viettel Enterprise Solutions Corporation (Viettel Solutions) - Vietnam's leading information technology solution provider, a member of Viettel Group announced a strategic cooperation with Teradata Company. The event is an important development milestone for Viettel Solutions, aiming to promote the argument transformation process in Vietnam, helping the Government, organizations, and businesses in Vietnam apply and implement initiatives on data and data analysis.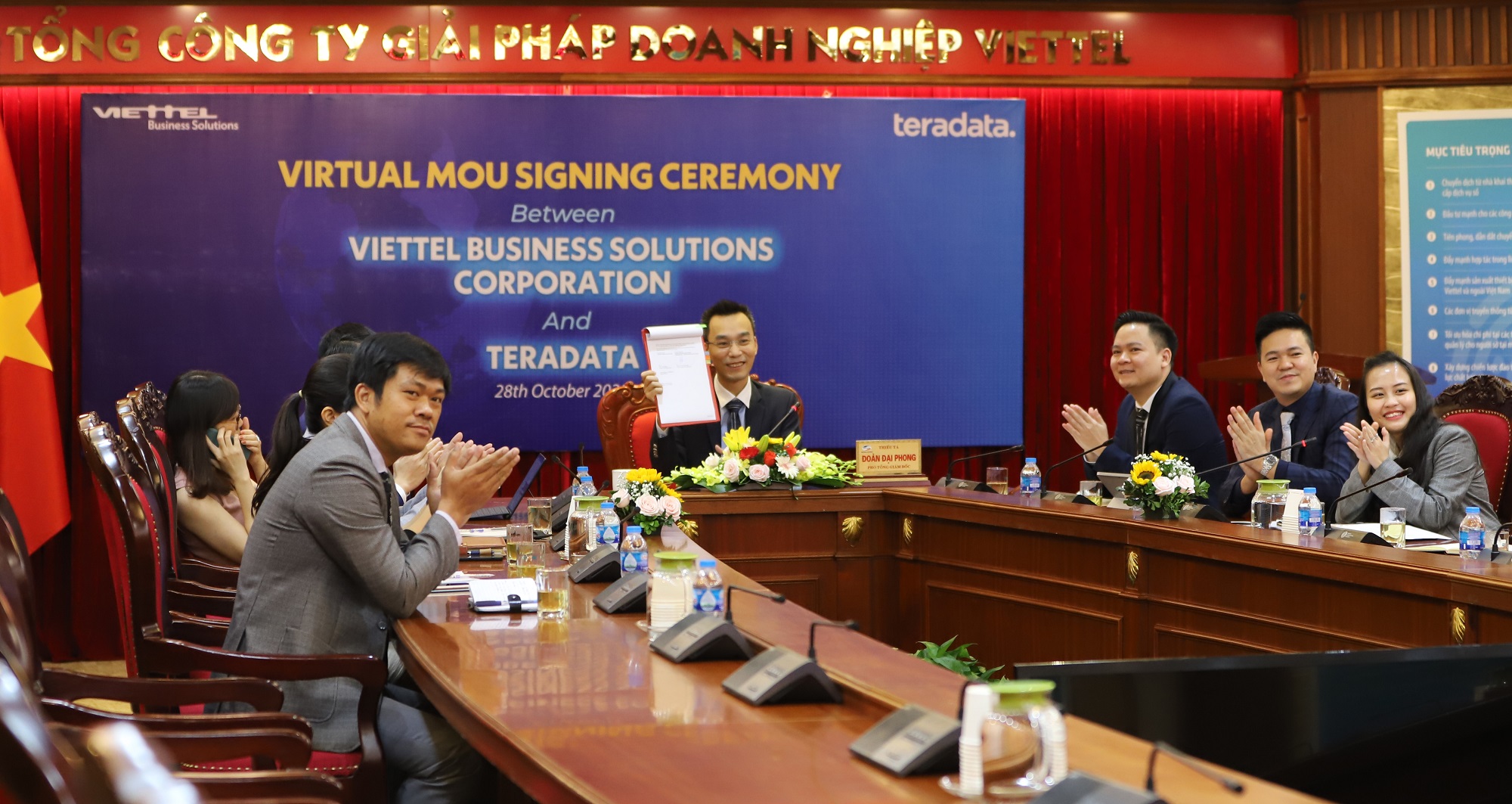 Accordingly, Viettel Solutions will cooperate with Teradata to develop solutions suitable for the Vietnamese market, effectively applying Data Management technology, Data Analysis technology, and AI artificial intelligence technology, promote the business performance of enterprises. They focus on 4 main service groups, including Foundation Services – Data lakes, data storage, and data management; Growth Services - Data governance, descriptive analysis, and diagnostic analysis; Transformational Services - Artificial intelligence, machine learning, and predictive analytics; Vertical Solutions - Smart factories, smart cities, smart power plants, digital banking, and many other specific industries.
Doan Dai Phong, Deputy General Director of Viettel Solutions said: "The cooperation between Viettel Solutions and Teradata is an important development, helping us to accelerate the digital transformation process in all fields in Vietnam. We hope that the cooperation with Teradata - a leading company in the field of data analysis and Cloud deployment will create many outstanding solutions, bringing practical values ​​to the community, businesses, helping businesses. optimize costs and increase business efficiency."
With the mission of accompanying the Government to create a digital society, Viettel Solutions is a pioneer and accompanies Vietnamese businesses in the process of digital transformation, towards a digital economy, digital society, and smart industry. The cooperation with the world's leading experts in digital transformation to participate in professional advice for the Government, businesses and self-develop technology solutions directly applied to the operation of enterprises and organizations Organizations in different fields are important tasks to accomplish this mission. Teradata is one of the units trusted by Viettel Solutions to become a strategic partner in the process of promoting digital transformation.
Darryl Mckinnon, Vice President of Teradata South Asia & Korea emphasized: "We believe that our customers' success is the result of close cooperation between our customers and our partner ecosystem. The achievements of Viettel Solutions are a perfect fit and we look forward to building this partnership longer, expanding the scope of cooperation to other markets."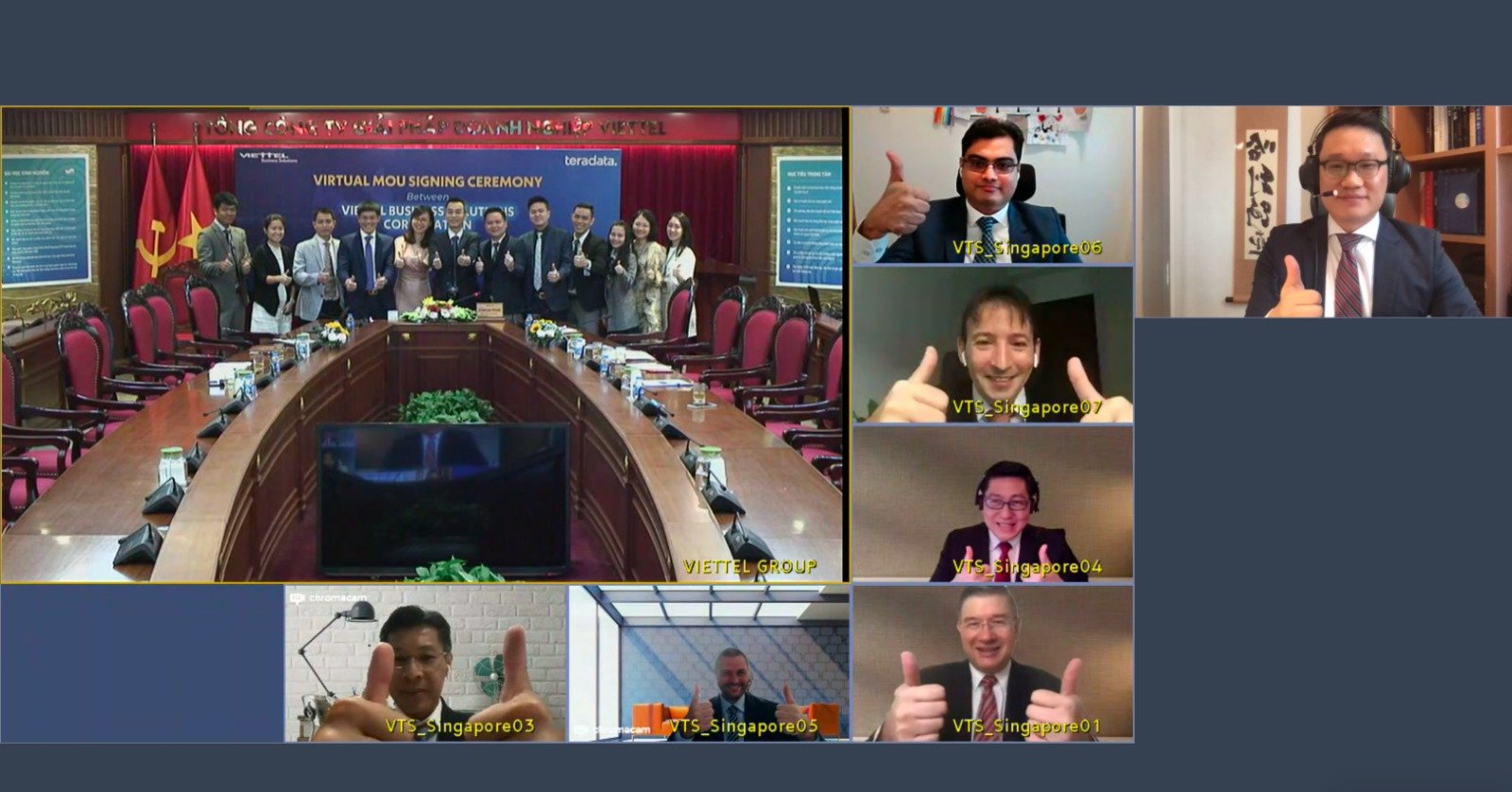 Becoming a strategic innovation consulting partner, Teradata will accompany Viettel Solutions in the process of developing a market access plan, helping to design and adapt vertical solutions, and train Viettel's engineers. Solutions skills help customers leverage Teradata's state-of-the-art cloud data analytics platform, Teradata Vantage. At the same time, Teradata has new cooperation opportunities with Viettel's customers in Vietnam.
About Viettel Solutions
Viettel Business Solutions Corporation (Viettel Solutions) is a member of the Viettel Group, established with the mission of accompanying the Government to successfully build a "Constructive Government - Government of Vietnam". digital", in cooperation with businesses and organizations. Viettel Solutions promotes the application of new technologies of the 4.0 industrial revolution such as Big Data, AI, IoT, AR/VR, Cloud, Blockchain... to promote the digital transformation process and provide solutions to problems of society. To update the latest news, please visit the website: https://solutions.viettel.vn.
About Teradata
Teradata is a company providing solutions for storing and analyzing enterprise data; cloud data analytics, built with a real-time hybrid multi-cloud platform, solves the world's most complex data challenges at scale. With over 40 years of experience in the field, Teradata currently owns a market value equivalent to $3.5 billion and is being recognized as one of the top 5 companies in the world in data management and analytics, and is also in the Top 10 largest software companies in the US. Teradata is helping businesses in more than 75 countries unlock value by turning data into their greatest asset, including more than 90 customers in the top 500 largest companies in the US according to Fortune. For details, please visit the website: https://www.teradata.com